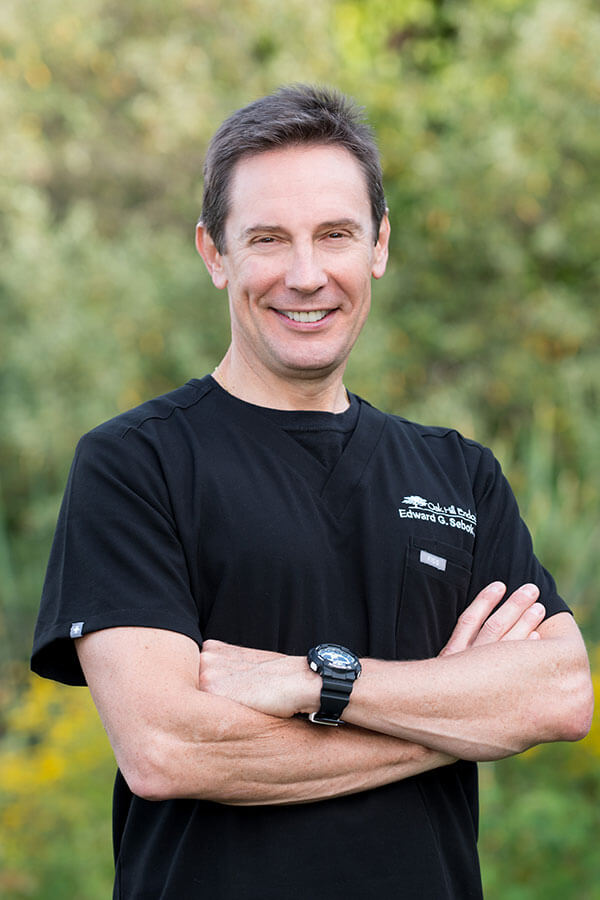 ---
Dr. Sebok is a graduate of the University of Pennsylvania School of Dental Medicine in Philadelphia, PA and Semmelweis University Faculty of Dentistry in Budapest, Hungary. He subsequently became certified in endodontics at the University of Pennsylvania.
Dr. Sebok has been a practicing endodontist since 1998 with an emphasis on providing technically advanced treatment and surgery. He has been recognized for his personable, "chair-side" manner, actively listening to each patient's history, symptoms, and needs. Dr. Sebok thoroughly discusses treatment options, explaining the nature, benefits, and risks of recommended procedures. He also practices a conservative approach to diagnosis and treatment, evaluating all non-invasive procedures before proposing treatment or surgery.
Dr. Sebok has two daughters, Gianna and Jasmin. He is fluent in German and Hungarian, and passionate about European culture and history. Dr. Sebok is also an avid, competitive cyclist and active member of the US Cycling Federation.
---
Professional Associations
---
American Association of Endodontists
American Dental Association
Maine Dental Society
Greater Portland Dental Society
York County Dental Society
---